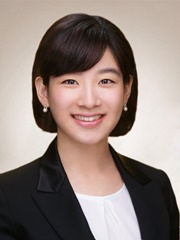 The world is eyeing on companies developing platform technology for novel drug. In last few years, Korean bio technology companies like ABL Bio, LegoChem Biosciences and Alteogen have signed deals worth over a trillion won with global pharmaceutical companies on rights over platform technology that facilitates drug delivery.
Each in last November and June this year, Alteogen signed two licensing agreements with global pharmaceutical companies on human hyaluronidase (ALT-B4) technology that enables intravenously injected biologics to also work as subcutaneous injection. The company earned 35 billion won from the two companies licensed in the platform technology. The number already exceeds the Korean company's sales in last year totaling at 29.2 billion won.
From last year and on, LegoChem Biosciences have inked three deals on antibody-drug conjugate (ADC) technology. The technology mediates efficient delivery of drug to cancer cells by improving the unstable linkers between protein and antibody. In March last year, LegoChem licensed out three ADC-applied novel anticancer therapies to Millennium Pharmaceuticals, a subsidiary of Takeda Pharmaceutical. And in April and May this year, the Korean company signed deals for the U.K.-based Iksuda Therapeutics to hold exclusive rights to use the ADC technology and ADC-based cancer therapy.
A platform technology is defined as source technology to apply on development of new drugs. Such technology can enhance medication convenience or benefit by changing injection to oral administration or switching intravenous route to self-injectable subcutaneous injection.
The biggest appeal of the platform technology in novel drug development is the potential of expansion. Generally, the probability of candidate medicine to receive sales approval at Phase I clinical trial stage is 10.4 percent, at Phase II is 16.2 percent and at Phase III is 50.0 percent. Even a company with multiple new drug pipelines cannot be completely free from the probability of failure.
On the contrary, platform technology holds less risk in failure as it could be used on different candidate drug when it fails in other. For instance, Hanmi Pharmaceutical took a blow when Sanofi returned the rights over efpeglenatide, but if the neutropenia treatment Rolontis (eflapegrastim) gets approval from the U.S. Food and Drug Administration (FDA) within this year, the Lapscovery technology's potential could be reevaluated.
Like the licensing agreements LegoChem or Alteogen signed, an exclusive rights or a novel therapy based on the technology could be transferred. But also the licensing profit could be maximized by signing a non-exclusive deal on the technology.
Good news to the Korean industry is that the world's perception on Korean pharmaceutical and bio companies have significantly improved in last few years. The Korean industry's successful outcomes are yet to be tangible, but there are many companies with platform technologies on par with other global companies. Hopefully, the heightened interest on the platform technology would induce investment on these promising companies.
0
Anonymity comment Write
Operate Rule
Colse
댓글 운영방식은
댓글은 실명게재와 익명게재 방식이 있으며, 실명은 이름과 아이디가 노출됩니다. 익명은 필명으로 등록 가능하며, 대댓글은 익명으로 등록 가능합니다.
댓글 노출방식은
댓글 명예자문위원(팜-코니언-필기모양 아이콘)으로 위촉된 데일리팜 회원의 댓글은 '게시판형 보기'와 '펼쳐보기형' 리스트에서 항상 최상단에 노출됩니다. 새로운 댓글을 올리는 일반회원은 '게시판형'과 '펼쳐보기형' 모두 팜코니언 회원이 쓴 댓글의 하단에 실시간 노출됩니다.
댓글의 삭제 기준은
다음의 경우 사전 통보없이 삭제하고 아이디 이용정지 또는 영구 가입제한이 될 수도 있습니다.
저작권·인격권 등 타인의 권리를 침해하는 경우

상용 프로그램의 등록과 게재, 배포를 안내하는 게시물

타인 또는 제3자의 저작권 및 기타 권리를 침해한 내용을 담은 게시물

근거 없는 비방·명예를 훼손하는 게시물

특정 이용자 및 개인에 대한 인신 공격적인 내용의 글 및 직접적인 욕설이 사용된 경우

특정 지역 및 종교간의 감정대립을 조장하는 내용

사실 확인이 안된 소문을 유포 시키는 경우

욕설과 비어, 속어를 담은 내용

정당법 및 공직선거법, 관계 법령에 저촉되는 경우(선관위 요청 시 즉시 삭제)

특정 지역이나 단체를 비하하는 경우

특정인의 명예를 훼손하여 해당인이 삭제를 요청하는 경우

특정인의 개인정보(주민등록번호, 전화, 상세주소 등)를 무단으로 게시하는 경우

타인의 ID 혹은 닉네임을 도용하는 경우

게시판 특성상 제한되는 내용

서비스 주제와 맞지 않는 내용의 글을 게재한 경우

동일 내용의 연속 게재 및 여러 기사에 중복 게재한 경우

부분적으로 변경하여 반복 게재하는 경우도 포함

제목과 관련 없는 내용의 게시물, 제목과 본문이 무관한 경우

돈벌기 및 직·간접 상업적 목적의 내용이 포함된 게시물

게시물 읽기 유도 등을 위해 내용과 무관한 제목을 사용한 경우

수사기관 등의 공식적인 요청이 있는 경우

기타사항

각 서비스의 필요성에 따라 미리 공지한 경우

기타 법률에 저촉되는 정보 게재를 목적으로 할 경우

기타 원만한 운영을 위해 운영자가 필요하다고 판단되는 내용

사실 관계 확인 후 삭제

저작권자로부터 허락받지 않은 내용을 무단 게재, 복제, 배포하는 경우

타인의 초상권을 침해하거나 개인정보를 유출하는 경우

당사에 제공한 이용자의 정보가 허위인 경우 (타인의 ID, 비밀번호 도용 등)

※이상의 내용중 일부 사항에 적용될 경우 이용약관 및 관련 법률에 의해 제재를 받으실 수도 있으며, 민·형사상 처벌을 받을 수도 있습니다.

※위에 명시되지 않은 내용이더라도 불법적인 내용으로 판단되거나 데일리팜 서비스에 바람직하지 않다고 판단되는 경우는 선 조치 이후 본 관리 기준을 수정 공시하겠습니다.

※기타 문의 사항은 데일리팜 운영자에게 연락주십시오. 메일 주소는 dailypharm@dailypharm.com입니다.